On-demand technology is evolving with each passing day. Our buyers are changing the way they used to shop and travel. With the advent of on-demand car rental apps, people are finding it extremely convenient and easy in driving to their desired destination with ease.
When aiming for the replication of the BebaBeba clone car rental, pooling, and tax services Kenya app, it is important to keep a few things into consideration while developing the clone app.
About BebaBeba Clone App
Beba clone app is a car rental, pooling, and tax service script that is readymade and customizable features helping businesses to launch their business faster.
Entrepreneurs can manage all the bookings, customers' info, day to day payments, as well as car inventory list through a dynamic dashboard.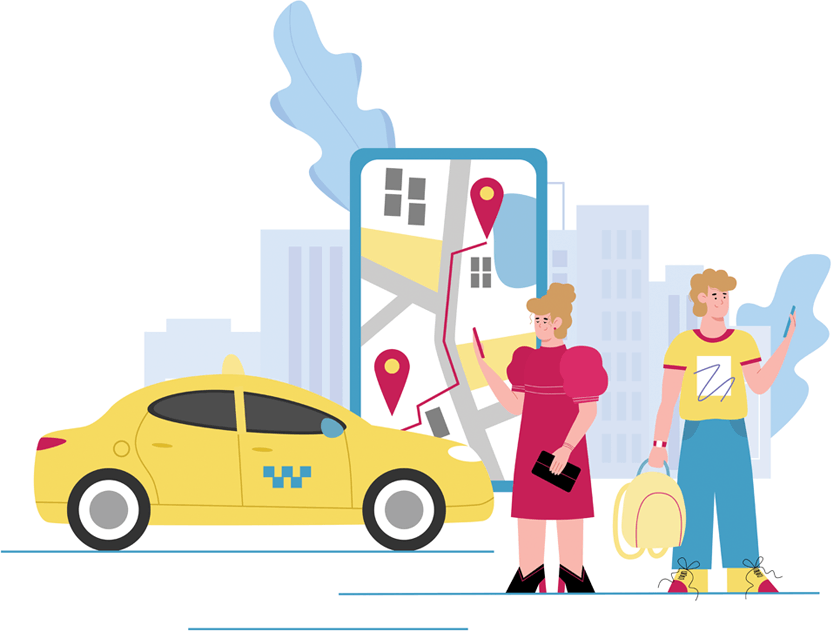 Prominent features of car rental clone app script
Social media login signup
Fill out the primary user details
Browse different types of cars for rental
Book a car and make payment
Booked car cancellation / change the car
Feedback/ratings
Customer support
Which Kind Of Business Model To Choose For Your Car Rental Business?
When starting an on-demand car rental business with your BebaBeba clone app, what kind of business model you should go for – I know the brainy answer will be, "obviously, the one that generates quick and more revenue". So, let's discuss here:
Revenue model – One of the best ways to earn quick revenue is through car rental commission. Another way is through an affiliate program where users share your app website links on social media or click on the banner ads that boost the ranking, ultimately helping with more bookings.
Business model – You can start car rental, pooling, and taxi services through the BebaBeba clone app by offering your customers under various categories like
Seasonal rental
Happy hours rental
Festival/holiday rental, etc.
Economical car rental packages
Therefore, it is the right time to launch your on-demand car rental business looking at the increasing demand from the customers. Your BebaBeba clone app comes integrated with free registration, discounted rental prices making it available on both Android /iOS platforms where users can enjoy a hassle-free booking for their favorite car rentals.
Why Entrepreneurs Are Interested To Buy BebaBeba Clone App?
Like said earlier, the BebaBeba car rental clone app is an established brand in Kenya that is used widely. The carpooling business and taxi services in Kenya are booming and much in demand. There is no second doubt when it comes to buying the Bebabeba clone app as it encompasses a wide range of benefits:
It is easy to reach a widened customer base
The taxi booking, pooling, and car rental business opens up new avenues for you
Establishes your name in the on-demand transportation industry
Builds trusts amongst customers
Provides you with valuable user data that interprets future customer behavior trends
Great revenue generation model
Developing BebaBeba Car Rental Clone Booking App
Collaborating with the team of an expert mobile app to develop car rental scripts performing best in delivering high standard results.
The professional app development company can bring your car rental business in less than one week with the finest difference with the best peer to peer car sharing script.
Whether you are aiming for a car rental, pooling clone, or Uber clone app, a leading app development company will do it all for you. All you need is to connect with the team to figure out the best on-demand transportation solution for your business.